More than 15 people voted that I should make this request post,and 10 voted that they would request so here it is.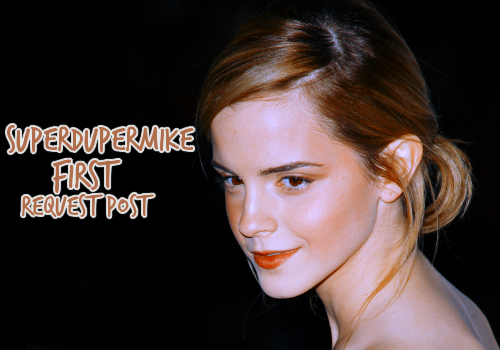 Rules:


Must credit
Be patient,and dont rush me.
Provide pictures(either MQ or HQ).
This request post will be closed when I get 5 requests or when it gets too old.
Colouring and cropping its up to me,though you may suggest something,(you can post examples)
Up to 5 small graphics(icons) and 2 large graphics(banners,headers,wallpapers) per user.
You can request: Icons,banners FO banners,headers and wallpapers).





Form:


Name/Username:
Pictures(HQ or MQ):
Type of graphic(s):
Size:
Text?:
Anything else?: