Sorry this took so long! So this is my SECOND LAST trial post.
You can ALSO
REQUEST icons over here!!
ALSO REQUEST PICK UPS FOR
cargia11
So now you've been waiting for my icons :D (Icons under the cut, bases in my LJ)
Teasers:
(
I am so watching the Hannah Montana movie!!
Collapse
)
Demi Lovato Bases: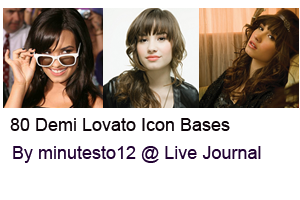 Here
at
minutesto12