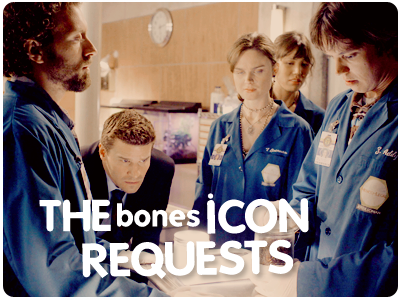 Alright, this is my first time taking requests so I'm going to keep it simple. Just Bones or Bones related (meaning you can request icons of the cast members too), also let me know if you want some especific phrase/quote/word in it and pictures could be from any season, I don't have any problem with spoilers. In fact I'm very up to date...a little too much maybe.
♥

I don't know how much time it will take me, by the way. So just to be clear, be patient please
.
And If I really like it next time I'll open it to other fandoms and all. (:
Current Mood: creative
Current Music: El Canto del Loco - Eh tu!