I still have 2 more trial post to show you guys what I've got so just before I MAY leave I wanted to tell you that: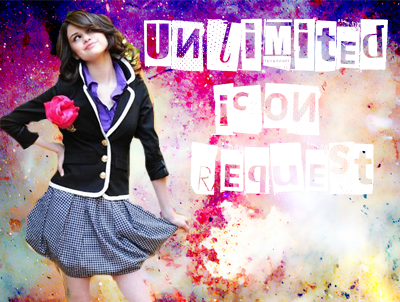 - HQ images are preferable, but as long as it's not too pixelated or blurry, i'll do my best .
- let me know if you want text and what you want it to say. if not, i'll just leave it textless
- Saving a spot is allowed :)
- Any images are allowed :D

GO!GO!GO!